General Purpose Silicone Sealant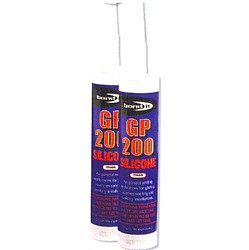 Please wait... Loading....
Please wait... Loading....
Product Information
Suitable for sealing and waterproofing in areas of high humidity. It has excellent adhesion to glass, glazed surfaces, ceramic tiles, aluminium, many plastics and most paints. It is ideal for applications in bathrooms, shower rooms, utility rooms and general DIY applications including kitchen work tops. Ideal for use in cars, boats, caravans and houses. NOTE: Do not use surfaces where water can penetrate through porous materials to affect the bond without first carrying out remedial work. Not suitable for fixing of mirrors or sealing natural marble.