Tudor Range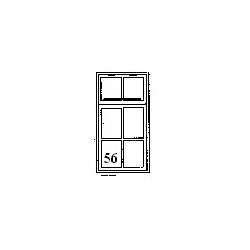 Please wait... Loading....
Please wait... Loading....
Product Information
All ranges of Summer House Windows and Doors are made to take dummy sparred glazing as standard unless fully sparred are requested.
Openers with storm-proof and stays are optional on request and cost an extra £16.25 per window.
Mortice holes for locks come as standard.
Glass and wooden panels are not provided.
2 Weeks delivery in high season

Please note if ordering opening window sizing will be different to stated sizes on website , please ring the office for sizes and further information .


A deep penetrating solvent based wood preserver, which protects new timber against wet and dry rot.